The story of Memorial really takes its humble roots from late-90's where we first started skateboarding in a spot called Memorial, originally a world war 1 Cenotaph located in the heart of Singapore. This would be the centre piece of where most skateboarders on the island of different races & nationalities would first encounter the local skateboarding community
The 90s for us was an adventure of finding new fresh spots, getting chased by the police as well the general public having a great dislike for the skaters, skateboarding in the streets. Not that we cared much. However, Things have much changed on the island for the better & we reflect on those magnificent years we had at the Memorial spot. A good number of the memorial crew have moved on with life where there are still others who continued to skateboard & are still involved with the scene.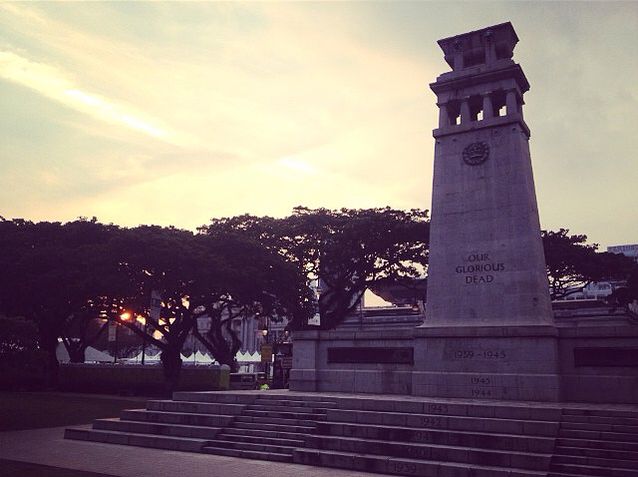 Memorial, City Hall, Singapore. Photo courtesy of David Houghton.